Choosing the right education for your child is one of the most important decisions you will ever make.
As parents, carers or grandparents you have a choice – and the right – to offer your child the best education available.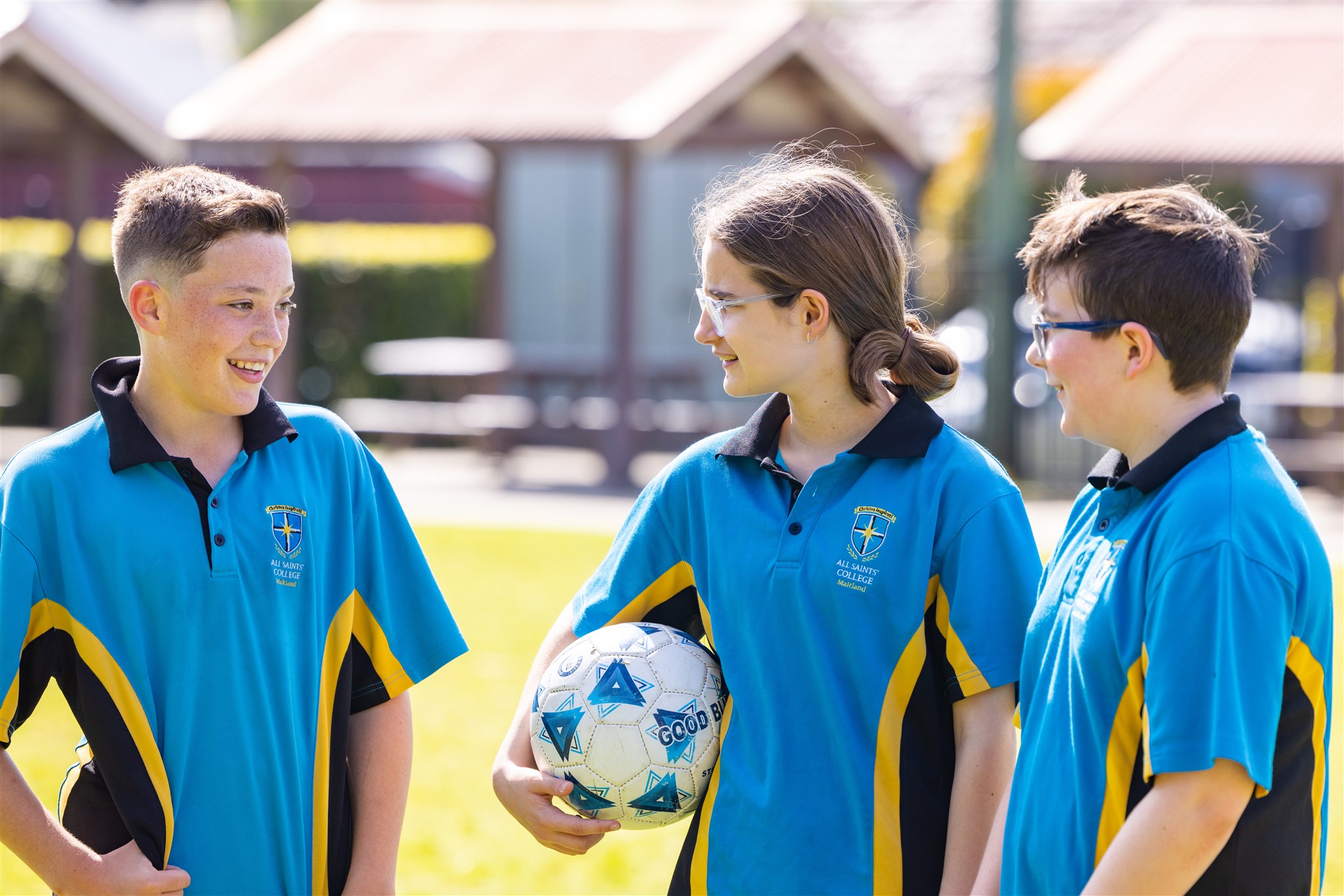 The Diocese of Maitland-Newcastle proudly hosts some of the best schools in Newcastle, Maitland, the Hunter and Upper Hunter, Lake Macquarie and Manning regions.
Catholic schools offer a unique educational experience which forms the child or young person as a person of integrity, compassion, faith and wisdom. Catholic schools also work closely with their local parish to enhance in students a capacity to make sense of their world, to make judgements and to recognise the uniqueness of others within a faith community.
Each school has a supportive community of teachers, parents, carers, P&F committees, clergy, parishioners and support staff who work together to focus on students; encouraging success, promoting discipline, supporting creativity and instilling compassion. This means that Catholic schools do not just teach religious studies, they seek to develop spirit, mind, body and character and cultivate Gospel values that support lives filled with joy, endeavour and hope in the future.
All Saints' College has a commitment to focusing on each individual child's ability, offering a unique array of educational, creative, sporting and formation opportunities for students.
Finally, Catholic schools offer peace of mind to parents; knowing they've made the right choice and the best investment for their child's future. It is because of this and the many opportunities available to students that we believe choosing a Catholic education is the right choice to make.
Enrolment Information
"Our mission is to evangelise – to proclaim Christ, the Good News of God's love for all. All our pastoral activities must, therefore, both flow from our personal response to Christ and be carried out in the spirit of the Gospel." Diocese of Maitland-Newcastle Pastoral Plan, Moving Forward Together, 2011 (Theological Principle 3.1)
Why Catholic education?
Catholic schools are centred on the person of Jesus Christ and are called to live and proclaim the message of the Gospel. Supported by, and in collaboration with, the Catholic community of which they are a vital part, Catholic schools encourage staff, students and their families into a personal relationship with Jesus, challenging them to find, through Him, meaning and value in their lives.
The College is an integral part of the Parish and Pastoral region's program of outreach to Catholic families. Enrolment in a Catholic school enables the local Catholic community to offer support to parents in the faith education of their children. In addition, Catholic schools contribute significantly to the Australian community by promoting quality education and a just and tolerant society.
Does my child need to be Catholic to attend All Saints' College?
No. All Saints' College is open to all who want to share its educational goal, inspired by Christian principles. In accordance with each school's enrolment vacancies, preference is given to students who are baptised Catholic and who live in the local parish and then to children of Catholic families from other parishes who wish to enrol. However, schools are open to all who wish to be guided in their education by the principles and teachings of Christ.
All families and their children, Catholic or non-Catholic, are invited to have a Catholic education but must be willing to participate in the religious life of the school.
When is the enrolment period?
All Saints' College accepts enrolments at any time of the school year, however the official enrolment period for the following year is during Term 1.
We encourage enquiries about availabilities should you wish to have your child attend a Catholic school midway through the year.
What is the enrolment process?
Once an application is received, it will be placed onto the waiting list for that year group and will be reviewed in line with other applications when a position becomes available. Positions are determined against the enrolment criteria when a position becomes available rather than how long they have been on the waiting list.
Overseas Students
A small number of places in schools in the Diocese of Maitland-Newcastle may be available to students on visas who share our Catholic faith and ethos. At the present time, no students with a visa subclass 500 are able to be enrolled into diocesan Catholic schools.
For more information, please see the Enrolment of Students on Visas Policy.
Provider name: Trustees of the Roman Catholic Church for the Diocese of Maitland-Newcastle
CRICOS provider code: 03339D
For more information contact the Catholic Schools Office at info@mn.catholic.edu.au
Enrolment Policy
All Saints' College follows the guidelines provided by the Catholic Schools Office Enrolment Policy. This Enrolment Policy has been devised in order to accommodate the needs of families seeking a Catholic education. It aims to set direction for school procedures and practices for enrolling students into Catholic primary and secondary schools within the Diocese of Maitland-Newcastle. It aims to establish a common and consistent approach in enrolment practices and assist the system of Catholic schools to provide schooling, where possible, for all Catholic children who seek enrolment, cater for the individual needs of each child equitably within the constraints of the available teaching and material resources and to encourage parents enrolling their children in Catholic schools to give support to parish and school life, especially in education in faith.