"
The development of your child's individual potential is very important to us, so together with your support and assistance, we aim to develop their self-belief, resilience, independence and versatility."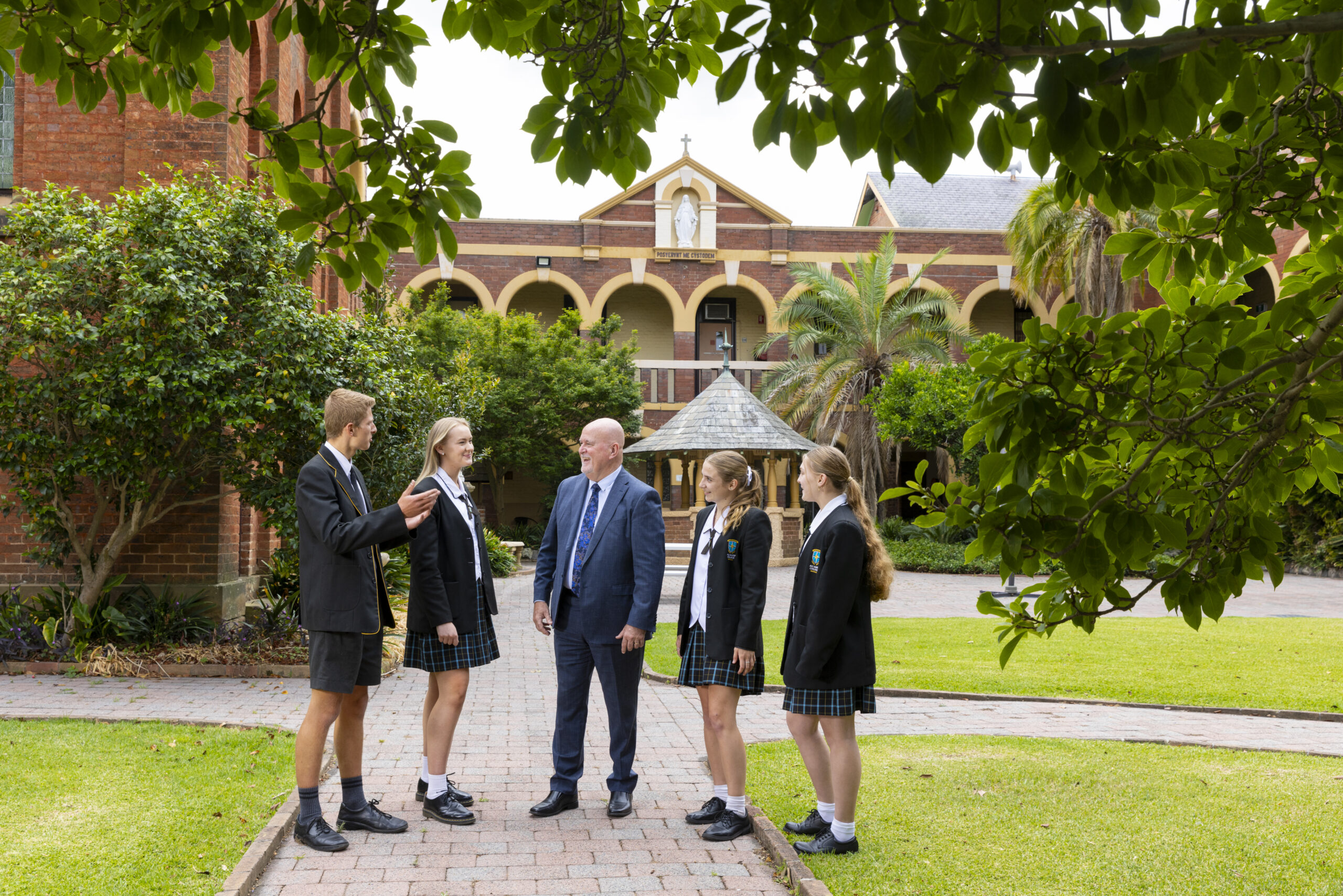 Welcome from Brian Lacey, College Principal
It is my pleasure to warmly welcome you to the All Saints' College, Maitland website.
All Saints' College has a long and proud history of providing a Catholic education to the families of Maitland and surrounding areas for over 175 years. As learning and teaching has evolved over this time so has the identity and structure of the College.
Currently, our College is located on two campuses: the Junior Campus (Years 7-10) and was known as the Peter's Campus with a long association with the Marist Brothers, and the Senior Campus (Years 11-12) which was known as the St Mary's Campus and its association with the Dominican Sisters. While we acknowledge and celebrate the heritage and identity formed by these two religious orders, we look forward to All Saints' College being located on one site, at the Junior Campus, in the near future.
As we look with hope and promise to the future as we continue to 'stand on the shoulders' of the religious orders, clergy and many dedicated and committed parishioners who had a vision for Catholic education that we continue to embrace and celebrate today.
I am proud of our Catholic heritage and commit to ensuring our young people and staff have the opportunity to know and love God while at our school.
Our College Motto is: Inspired by Christ which continues to inform how we live, learn and act at All Saint's College.
We are fortunate that All Saints' College has a close association with the local Chisholm Pastoral Region and our Parish Priest, Fr George and the wider diocesan community. My aim is to continue to build on this partnership.
As students journey through our corridors of learning it is my hope that they are provided every opportunity to excel within the academic, cultural and/or sporting arena. While at school our young people bring with them their uniqueness as individuals but also many talents and gifts that need to be nurtured, supported and valued. The development of your child's individual potential is very important to us, so together with your support and assistance, we aim to develop their self-belief, resilience, independence and versatility.
I am honoured and blessed to have the opportunity to be principal of such a wonderful school with such a rich history. I look forward to meeting your daughter/son in the near future.
Brian M Lacey
College Principal