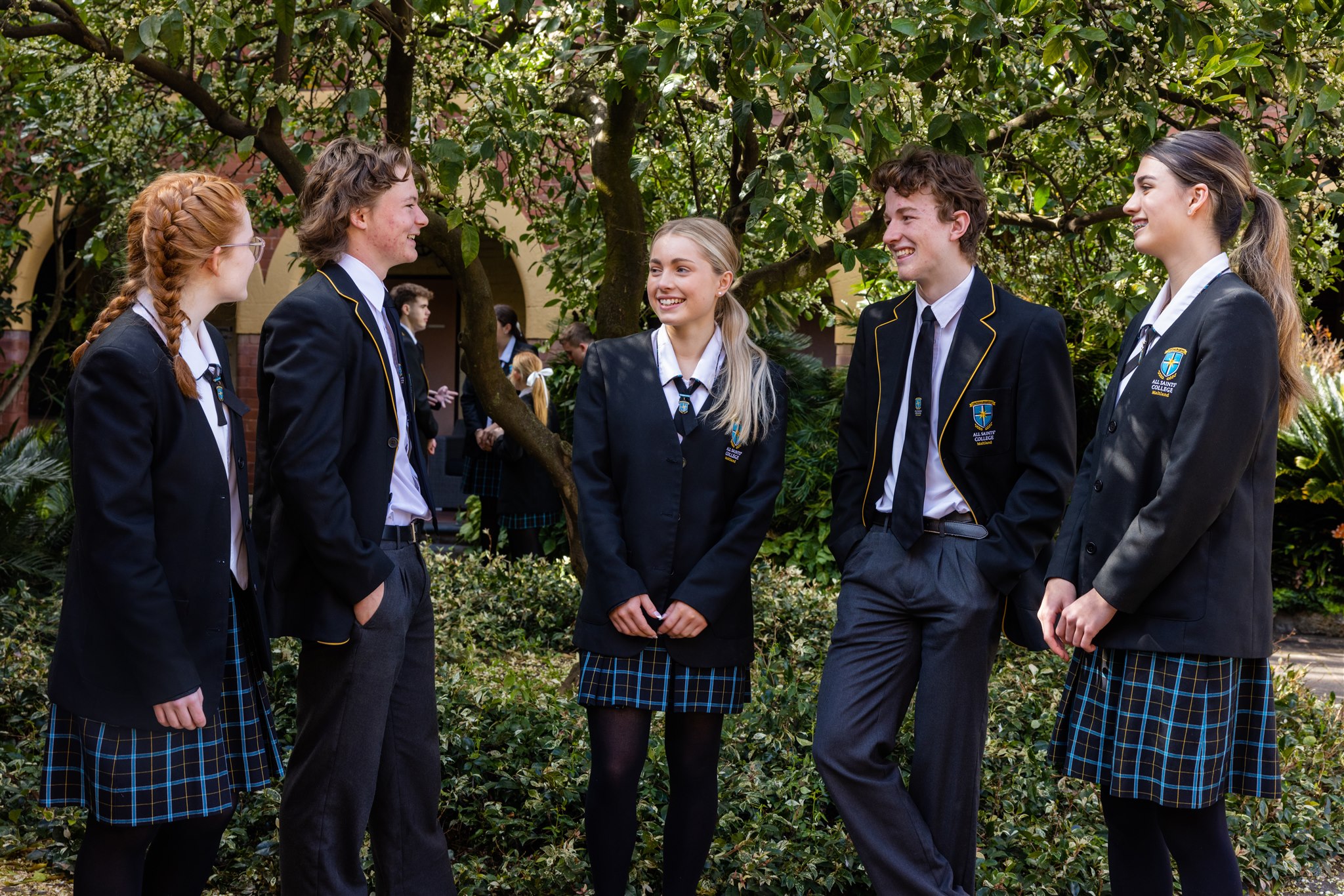 Heritage, faith & growth
All Saints' Catholic College offers students the opportunity to learn and develop in an atmosphere characterised by care. We aim to form students and graduates as young adults who are able to make an active, worthwhile contribution to the world in which they live. We celebrate our heritage, faith and growth together with our Parish community.
Faith in action
"Social Justice is recognising and acting upon the power that we have for making a positive change. It is our responsibility to make a positive impact in our local and wider community, and become the leaders of tomorrow" – Brendan Freeman, Social Justice Team Leader
A balance of awareness raising, fundraising and direct involvement ensures that students are provided with a good model of outreach rather than remaining detached from the issues which face our community.
The Student Leadership Team, in conjunction with the Ministry Team, lead this important area of school life to provide students with the opportunity to put words into action.
This three-pronged approach of awareness, advocacy and action successfully engages students in the development of their commitment to social justice, including:
Fundraising for recognised organisations such as CARITAS, Catholic Mission and Project Compassion
Social justice seminars and guest speakers
Environmental groups (e.g. Clean Up Australia and Earthwatch programs)
Community Service within school
Outside of School Community Service
Outreach programs
Activities which involve awareness raising and fundraising for a chosen cause
College assemblies and liturgies with a social justice theme such as homelessness, the environment, refugees and asylum seekers, reconciliation between Indigenous and non-indigenous Australians and children's rights
Outreach activities and Immersion programs.