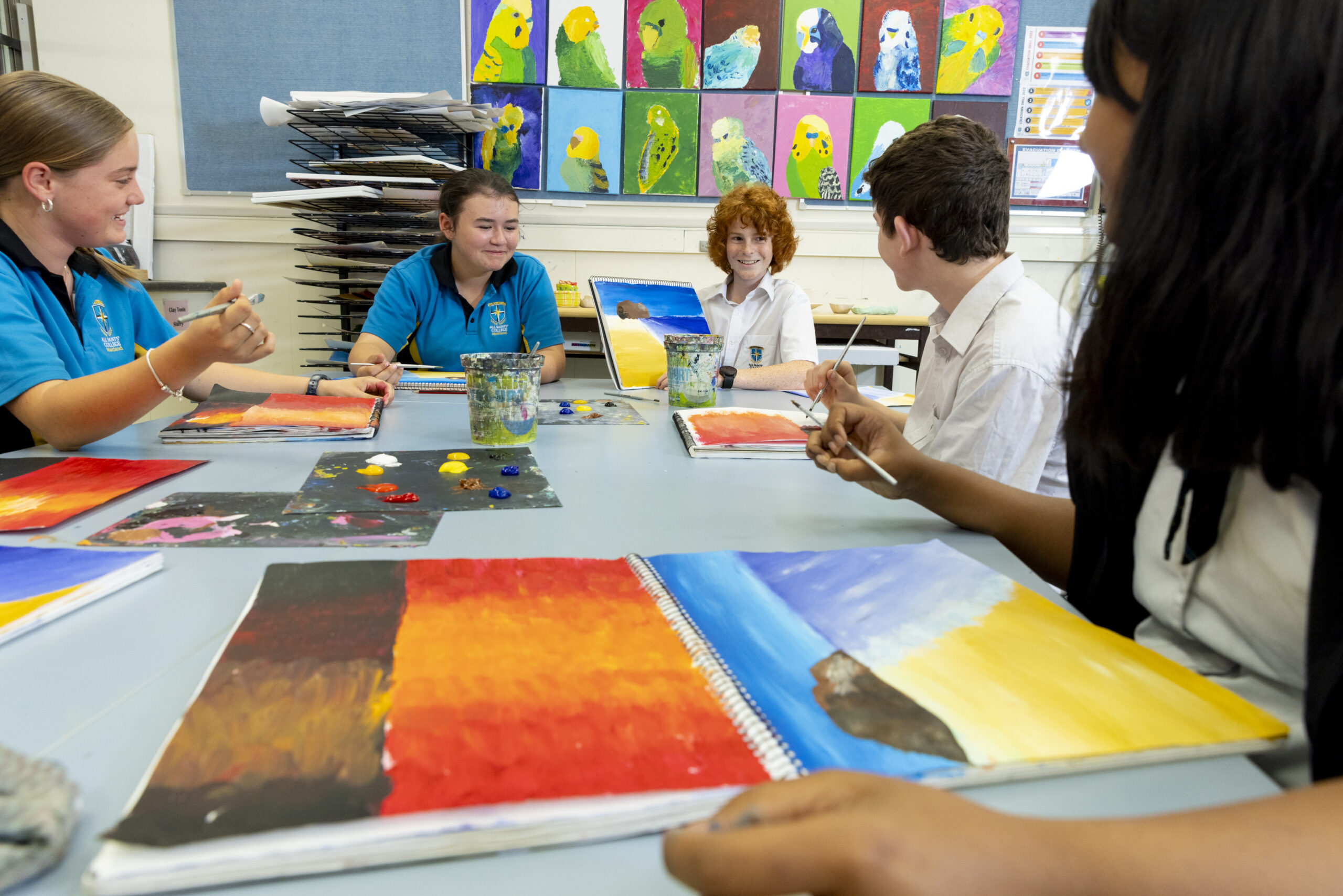 Curriculum
A continuous improvement agenda so that every student may achieve their potential is the focus of learning at All Saints College. As such, classrooms are dynamic, and the way students are assessed is evolving to reflect current best practice and meet student needs.
Read more
Student Wellbeing
---
As a Catholic school, All Saints' College shares in the mission of the Catholic Church. Christ's commandment "to love one another as I have loved you" is the basis of all faith communities. We endeavour to equip students with the skills to respond to the numerous and complex challenges confronting young people and society in an ever-changing world.
Student Leadership
All Saints' College aims to provide opportunities to develop and cultivate leadership qualities within all students. While not all students will be formally recognised in leadership roles, we aim to instill in them a strong sense of social justice through servant leadership and service for others.
Read more